Welcome words
Dear colleagues,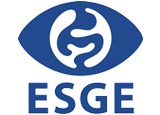 The goals of the European Society of Gastrointestinal Endoscopy (ESGE) have always been underpinned by the fundamental aims of increasing quality of care, establishing guidelines for best practice and developing educational programmes. These aims led to the development of the first ever ESGE Days which took place last year in Budapest.
ESGE Days 2018 was a success, bringing together physicians and renowned experts from across Europe and further afield. The great turn-out in Budapest highlighted the need of such congress.
Building on the innovative ESGE Days programme developed for our first congress, we are very pleased to invite you to join us in Prague for ESGE Days 2019.
In Prague, we aim to cater to the needs of the entire endoscopy team. The success of an endoscopy unit is reliant on numerous people working together towards a common goal. Endoscopy teams work side by side on a daily basis and we at ESGE feel that it is ideal when the team also learns together.
The interactive, comprehensive programme will reflect differences in terms of delegate experience levels and will also be relevant to all members of the endoscopy team (nurses, residents, fellows, physicians and department heads).
We would therefore like to extend a welcome to our colleagues, both fully trained and in-training, across the fields of gastroenterology and endoscopic nursing. Join ESGE in Prague and be part of something new.
We look forward to welcoming you to Prague.
Professor Thierry Ponchon